1. We Know Our Stuff
We've collectively got over 50 years of experience. What's more, we are constantly learning and increasing our knowledge of all things digital. What's more, as we are Google Partners, we regularly undertake Google Certifications – ensuring that we are up to date with the latest news and technologies.
2. We Work WITH You
We may have knowledge of all things digital, but you have knowledge of your business. We will work with you to learn everything we need to know about your products, services and business, to ensure that all of our projects get the best possible results. We're one of the best web design companies in the UK, and we always put you first. What's more, our client retention rate is 88%, which is higher than the industry average.
3. We're Green Hosting Certified
Our website hosting is now Green Certified, meaning our website, and our clients' websites, run on renewable energy. We are one of a handful of companies in the UK to hold this status.
4. We are Members of Ecologi
We are now members of Ecologi – a company that plants trees and funds the world's best carbon offsetting solutions. Here at Ballyhoo, we are striving to do better in terms of helping the planet and we are putting in the work to ensure that our impact is as minimal as possible.
Find out more here and see our Ecologi impact here.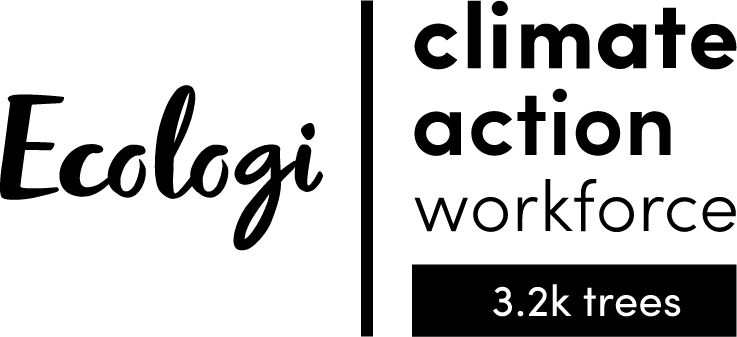 5. We Are An Accredited Living Wage Employer
We are officially a Real Living Wage Employer, meaning that we have chosen to pay our employees a wage that they and their families can live on – giving them a fair and decent pay. Paying the Living Wage is a good indication of the core values of a business, and we are proud of our beliefs and company culture. We truly value our team and we want them to know this.
6. We Work With a Variety of Industries
We've got experience with a variety of industries, including education, finance, property, energy, food, health, legal, leisure, police, retail, recruitment, technology and travel. This broad knowledge helps us learn techniques that work well in some industries that can be transferred to others. We are accredited on DesignRush and Top Digital Agency.
7. We Work Worldwide
Although we are based in Longbridge, Birmingham, we work with companies all over the world. So wherever you're based, contact us to see how we can help you.
8. We Are Committed to Equality and Diversity
We support diversity in the workplace, not only to meet the requirements of law but on an ethical basis.
9. We're Google Partners
We are proud to be Google Partners – meaning that we are dedicated to creating and managing strategic Google Ads for our clients. What's more, we get access to training and Beta features – meaning we can set you up to succeed, and help your company grow and stand out in your industry.
10. We're Google Resellers
We're also Google Resellers – meaning we have access to exclusive tools which allow us to setup, manage and administrate Google Workspace accounts. We have a huge amount of experience with Workspace tools and troubleshoot any issues your team may experience. Not only does this relieve pressure on your IT department, but it allows us to provide professional support. We can also help you find other Google products that integrate with your existing apps to help you run your business efficiently.
11. We Help You Get Measurable Results
We use data to influence our decisions, and we build on data to get results. Our digital marketing decisions are backed up by customer and industry data that will help you to get measurable and tangible results.
12. Support An Independent Business
We are a small business based in the heart of Birmingham, UK, and working with us means that you're supporting an independent business. In return, you get a tailored and personalised experience, where every one of our team cares about your business as much as you do.
13. We Are A Family Business
Our Director's – Anthony and Alison – are husband and wife, and started this family business in 2009. We are committed, trustworthy and always have your best interests at heart.
14. We're Passionate
We love what we do, and every team member has a genuine passion for our work. This passion is seen in all of our work, and we'd love to share that with you.
15. We're Here Every Step Of The Journey
One thing that we love about what we do is that a large percentage of our clients have been with us for years – meaning we have been with them for every step of their business journey. We have had a hand in helping them grow and evolve, and it's great to be a part of this. We're here for the good times and the bad, through thick and thin.
16. We're Here When You Need Us Most
We pride ourselves on customer service, and that's why we are here when you need us the most. For our SLA customers, we will provide guaranteed response times and are dedicated to proactively monitoring and responding to any potential issues before you even become aware of them.
17. We Create Unique Websites Tailored To Your Needs
Every website that we create is hand-crafted – meaning it is completely unique and bespoke for your business. We don't use website templates, meaning that no other website in the world will be like yours. Whatever your needs are, we can tailor a solution to suit. Need a responsive app, complicated checkout system or have 112,000 products? It's no problem for our experts (and yes, we really have created a website with 112,000 products!).
18. We Build Every Website Responsive
We love all devices (yes, even the nostalgic 'Nokia Bricks') and we are firm believers that every website should be accessible from every device. We build every website and application to be both device and mobile responsive – ensuring that your target audience can browse your site no matter what they use to browse with.
19. We Act As An Extension To Your Marketing Team
Our team will integrate themselves seamlessly into your existing marketing team, allowing everyone to work together. We will follow your lead on how much involvement you desire in all projects – whether you're hands-off or hands-on. Don't have a marketing team? Then we can be your marketing team! For small businesses with limited marketing budgets, digital marketing can be the most effective use of your budget and we can create a tailored marketing strategy to suit.
20. We Pass On Our Knowledge To You
Give a man a fish, and you feed him for a day. Teach a man to fish, and you feed him for a lifetime. Whilst we can't teach you how to fish, we can pass on a whole host of knowledge to you. We are more than happy to explain everything we are doing and help you build your web and digital knowledge in the process.
21. We Are Transparent
We tell you what's happening and give you updates along the process – whether that's updating you on the progress of your website project, or giving you monthly updates of Google Ads performance.
22. We Make Things Easier For You
We can advise on decision making with your website project and digital marketing, and can also streamline the whole process to save you time and energy.
23. We Strive to Provide a Return on Investment
I know, it's a massive cliche, but we're an efficient team that can produce real results for reasonable budgets. We're always looking to understand your business, profit margins and conversion rates to make sure that the money you spend with us is returned quickly (and then some).
24. We Have A Really Cool Office
Based in Longbridge, Birmingham, our office is in the perfect location – with great transport links close to the city centre, but far enough out that we have our own local community and get to enjoy the hills and scenery that South Birmingham has to offer. Our office is based in the Innovation Centre – recently bought by Pure Offices and undergoing a total refurbishment that looks fantastic. Personally, we love our office and we are always here if you want to pop by!
25. We're Available In-Person
We're always available for a cup of tea. Or a glass of wine. Whilst the pandemic encouraged us to have lots of remote meetings, we are still here for in-person meetings too. We encourage clients to pop by anytime, to have a chat about your website project, marketing, new ideas or anything else on your mind
26. Save Money on Your Marketing
Good marketing will mean that you'll need less investment to get more back – meaning you'll cut back on marketing expenses in the long run.
27. We're Down With the Kids
We are always updating our knowledge on the latest, modern technologies to ensure that we can utilise all of the latest features to keep our clients succeeding. Take a look at our TikTok, for example, we're experimenting to learn and grow on this new platform!
28. We're Fun
Not to brag, but we think we're pretty fun. We genuinely enjoy what we do and we hope that makes it a pleasure to work with us (so we've been told!).
29. We Provide an Outside Perspective
When you outsource your web design or marketing to an agency, it allows you to get an unbiased outside perspective. This support and advice can help you to pinpoint any improvements that you can make to further grow your business online.
30. We're Really Close to Herbert's Yard
Whilst this isn't technically us, it is definitely a reason to visit. When our clients come in for a meeting, we can pop over to Herbert's Yard and grab a bite to eat!